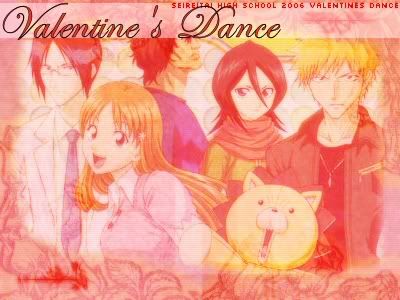 [The dance is officially open. So jump in my lovelies, lets see if we can make 100 comments again for the first time in far too long.]
Another year came and went and with it came the repetition of themed days. Yamamoto had never understood it, or if he had, he had long forgotten his reasoning that had lead to the understanding.
The gym was decorated in bright reds and pinks this time, a slight variation from the last time he'd spent the evening there. He regretted the loss of the plants that had been coating the ceiling at the last dance.
Nevertheless, he had high hopes that the romantic nature he was picking up from the heart shaped cutouts meant that the women were going to be particularly friendly despite the lack of mistletoe.
He had particular high hopes for Miss Matsumoto, especially after how
friendly
she had gotten at the last dance.